ABOUT
It is a game that you can experience real zazen experience with Kinect by supervision of Sekiguchi Tyudo who is the priesthood of Tendai Buddhism Fukoji Temple.
The Japanese garden where you organize a zazen is like this. You will surely find a favorite place to calm your mind.
We prepared fulfilling content by supervision of experts. You say zen meditation for the first time, please be relieved. A good zazen experience should be able to be done.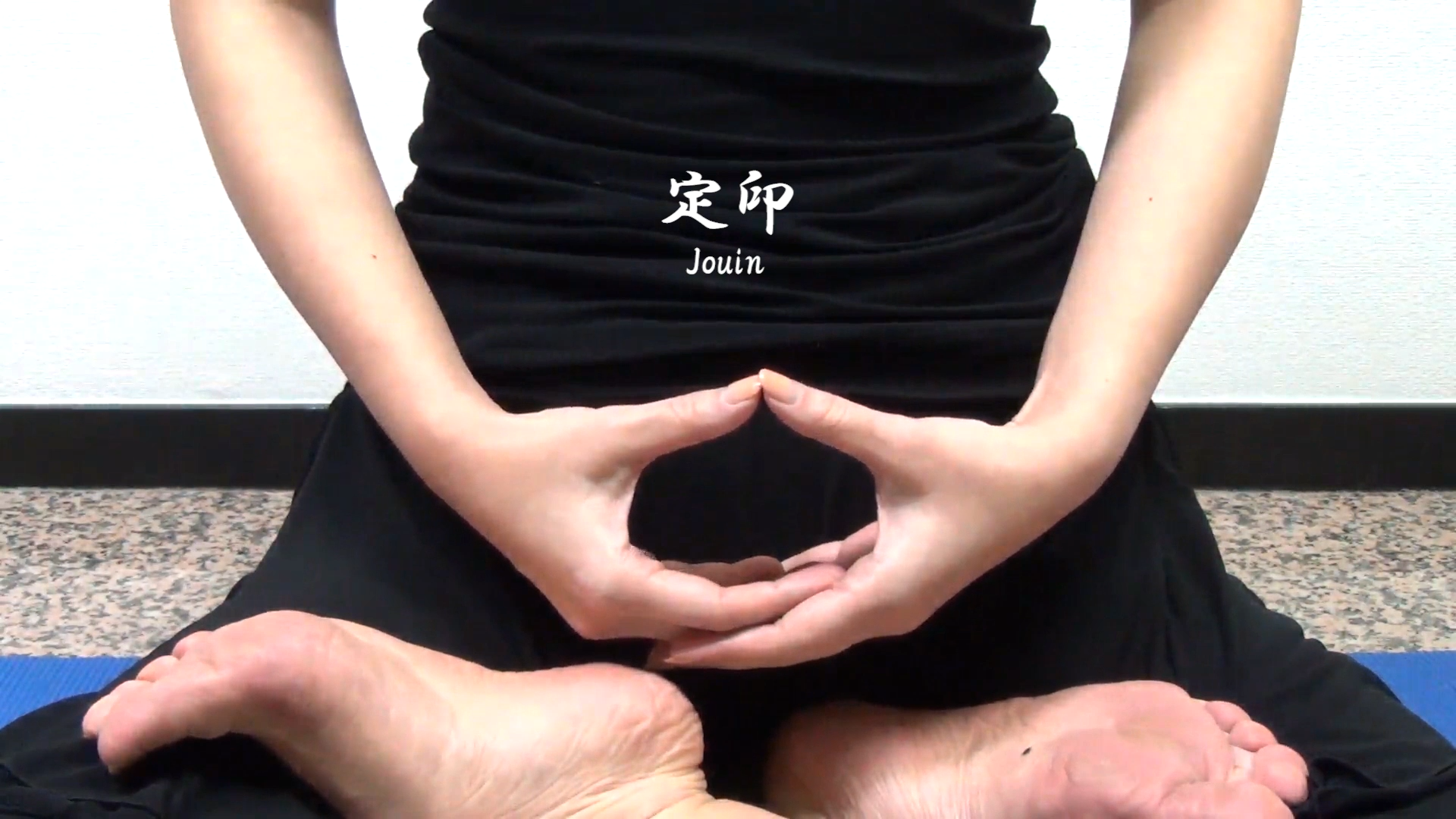 Fulfilling Orientation
In addition to a video tutorial that is comfortable for beginners, Kinect posture check can be used to organize correct zazen.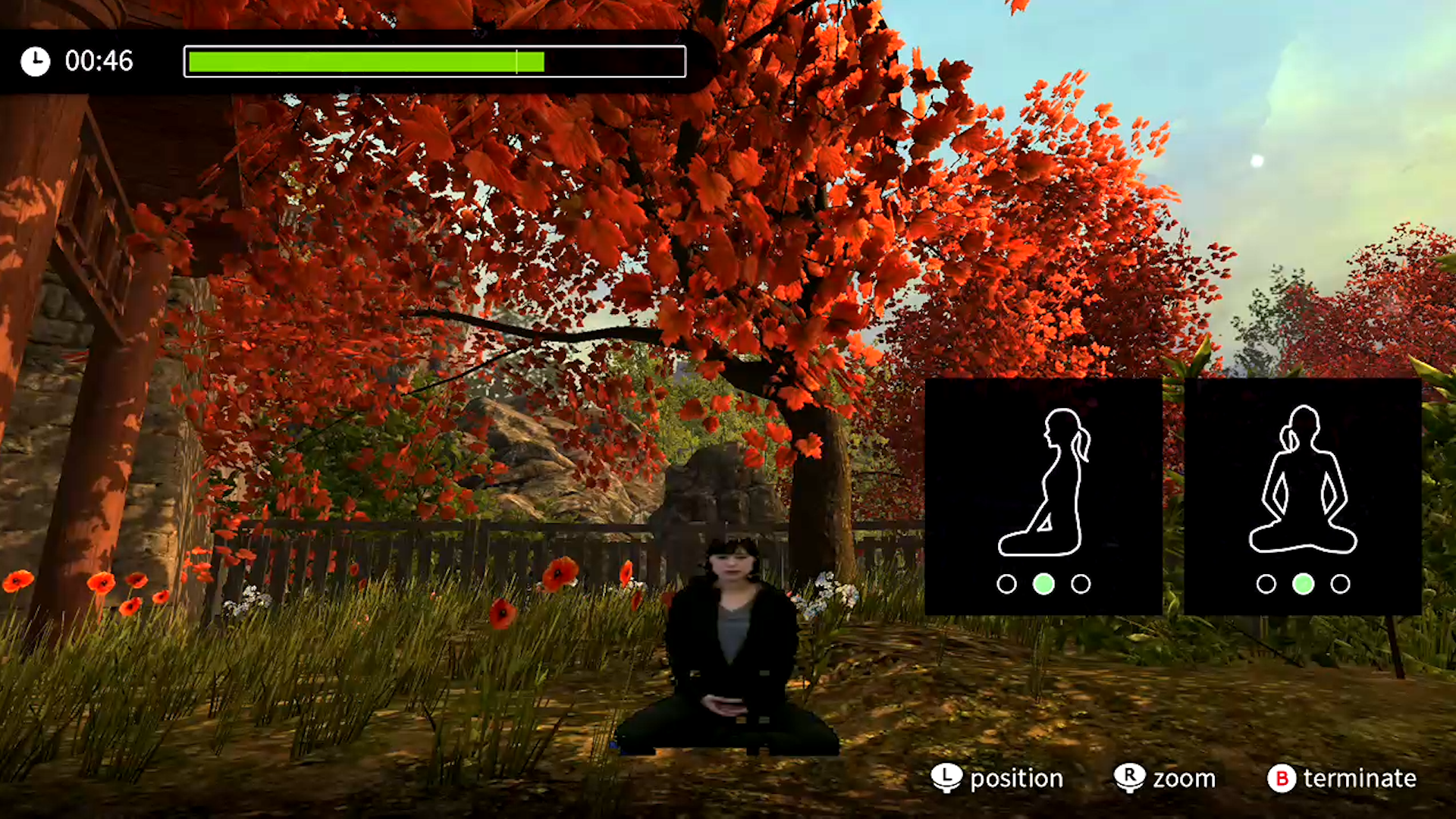 Kinect detects heart disorder
Kinect measures your body and breathing and supports it so that you can calm down and sit down. It is also possible to go to SNS to see the appearance during Zen meditation!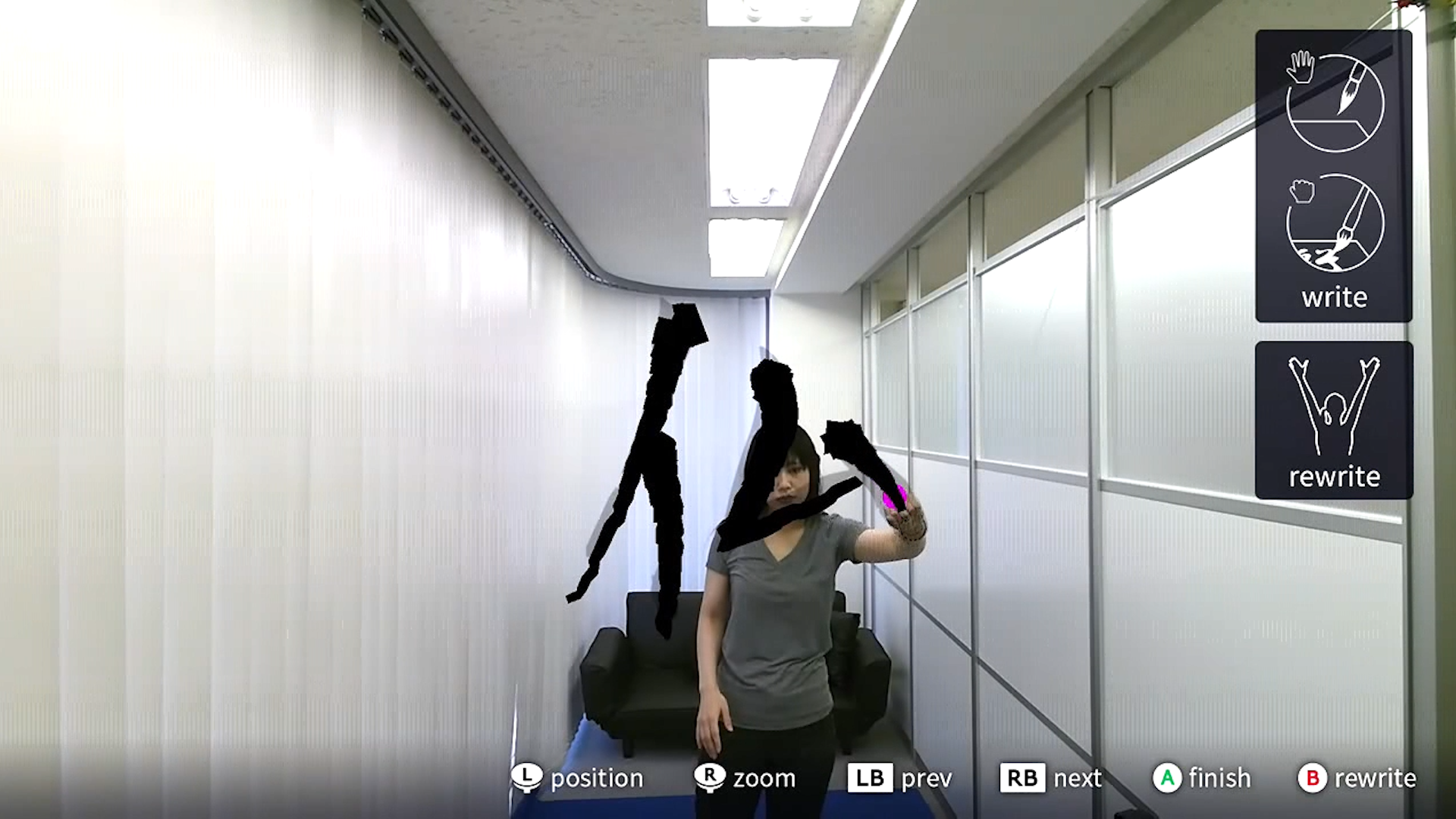 Synopsis moving the whole body with Kinect
After Zazen, let's copy in your vertical space looking your right hand on a big brush.
You can go to SNS to write letters you wrote!